Hi, I'm Carol! Thanks for stopping by and spending time to get to kno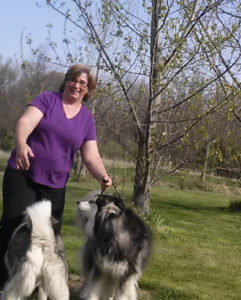 w me! I'd love to get to know you as well. Leave a comment to introduce yourself and join me on some of your favorite social sites.
You can see what I'm up to on Pinterest and Facebook
I'm an avid fan of reading so be sure to join in the monthly book discussion.
I have a Facebook group where we get together to discuss what's going on in your Empty Nest struggles, your wins and what we're attempting to change. Join me for the fun.
I've taken care of everyone else in my life for over 30 years. Now that my nest is empty I'm ready to get on with discovering who I am, what I want and finding a healthier, happier me.
I'd love for you to join me on this journey as I explore getting healthy in my body, my spirit and my mind. It's a time for  me to explore, to take great adventures and to fill my days with things that bring me joy and fulfillment.
I really hope you find my blog a source of fun, inspiration and love. And that you'll leave say say hello in the comments! I'd love to connect with you on Twitter, and Facebook or hop on over to Pinterest or Instagram.
Hugs,
Carol
p.s. You can always reach me by email too, at carolsemptynest@gmail.com. 🙂 Don't hesitate to send me an email if you have a question, suggestion or want to be a guest blog poster!
I am always looking for new brands to try out, new sponsors, and new topics to cover!