Finding Fulfillment with Your Time
You've no doubt wondered how you will fill your time now that you are an empty nester. You may want to take up a new hobby, get fit in a way that will change your life or maybe even change your career. This season of life is the perfect time to start your own business.
Today I want to share with you an interview I did with Kara Mac, owner/ designer of ShoeCandy® by Kara Mac shoes. Kara is a midlife mom of older teens who recently started, successfully, a revolutionary footwear style.     
I'm not an affiliate nor do I get compensated for recommending these shoes. I just think they are great shoes created by a wonderful person.
ShoeCandy® by Kara Mac offers iconic footwear-boots, flats, and sandals with a twist. This footwear in high and low heel heights allows you to go from day to evening simply by changing out the heel art and front clips.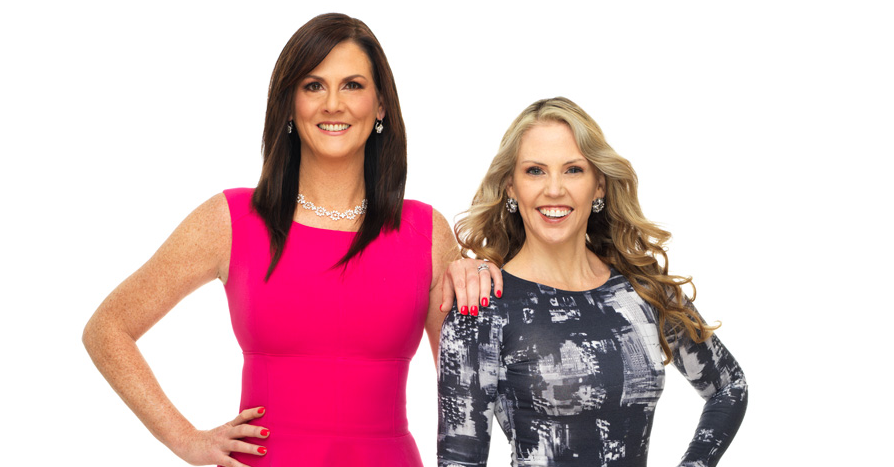 A native New Yorker, she's always lived in New York. When she was a child she told her mom she was going to Fashion Institute of Technology. Luckily, she did get in, having the right mindset from a young age.
She majored in strip knitting. She was what was called a Knitting Technologist. She worked with the machines, learning something new every day with technology changing constantly.
She worked as a designer for many years working her way up to design director, where she oversaw all of the other designers and made all the decisions for the sweaters, jackets, pants, shorts, outerwear, suit prints, yarn dyes, woven.
The Idea is Born
What was the inspiration to create

ShoeCandy® by Kara Mac?

Kara Mac says, "I commuted to New York City after having moved back to my hometown following the 9/11 attack. We had lived over a fire house that lost over half its members during that time. With two small children at the time, my mama bear kicked in and I made the decision to move. I continued to work, commuting to the City."

That's where the idea of ShoeCandy® by Kara Mac was sparked. She'd ride the train and see what women wore on their feet.

According to Kara Mac, "I realized that I'd have on a pair of shoes to commute in and I had at least a dozen pair at my desk to change into depending on what was happening that day. Then if I had an event that night, which I often did, I'd have another pair in my shoulder bag."

She asked herself why a shoe designer couldn't come up with a shoe that you could instantly change the look, so you could go from day to night. You could travel with a pair of sandals that have day look with leather and then an evening look with rhinestones.

That's when she came up with the idea of an interchangeable heel clip. She learned about molding and casting, focusing on coming up with an interchangeable heel cover. She chose this style instead of a heel that was removable because women were leery of shoes with heels that might fall off.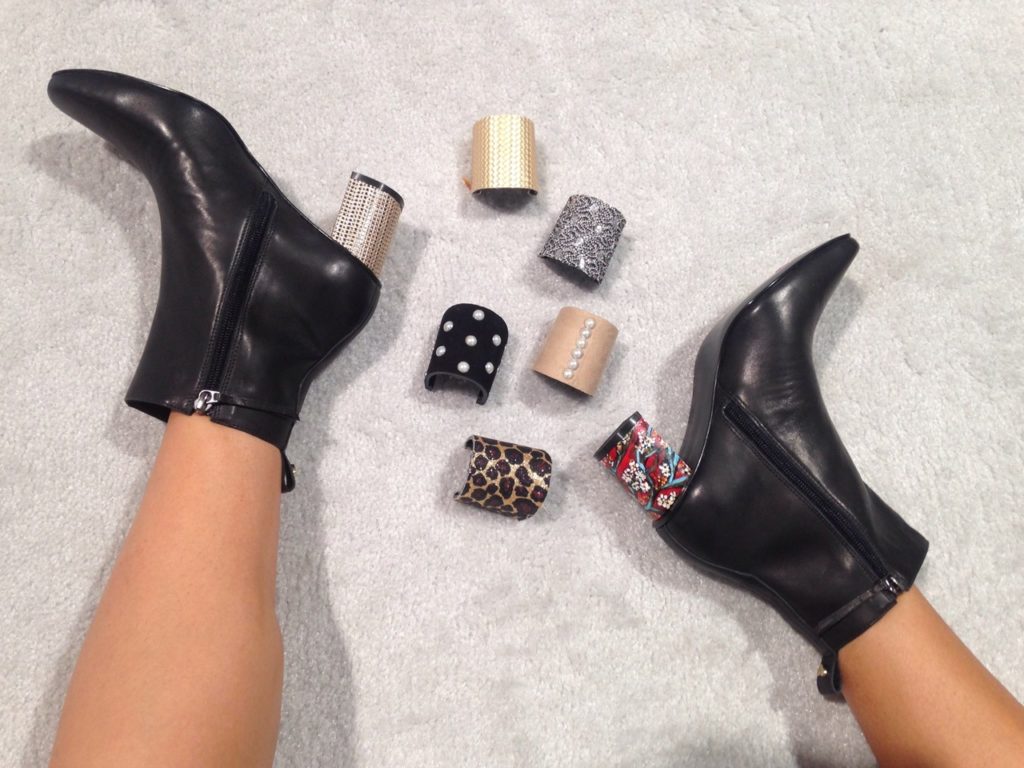 She wanted to do something where the heel was permanently attached with a shoe clip that could be snapped on or removed, and could be changed out for another color, pattern, print to change the look of the shoe.
She hired an engineer to put her idea into a 4d computer model and then had it printed out in 3d prototypes. After several tests, she finally came up with the design she was happy with.
She began searching for manufacturers in the U.S. The costs for injection molders were outrageous- the mold for one heel was $24,000!
So she sought out places in the world where the best shoes are made, Italy and Brazil. She eventually hooked up with a couple of agents who did a beautiful job with the samples. The leather was superior. She boarded a plane to Brazil and within a week had her first sample pair made.
Within a month she had her first shipment of shoes to New York.
Fashion with Style Options
She had three styles to begin with – the Patent Party, the Betty Boot, and the Smokin' Hot Slipper, all with the ¾ inch low heel. She then launched her company to the world.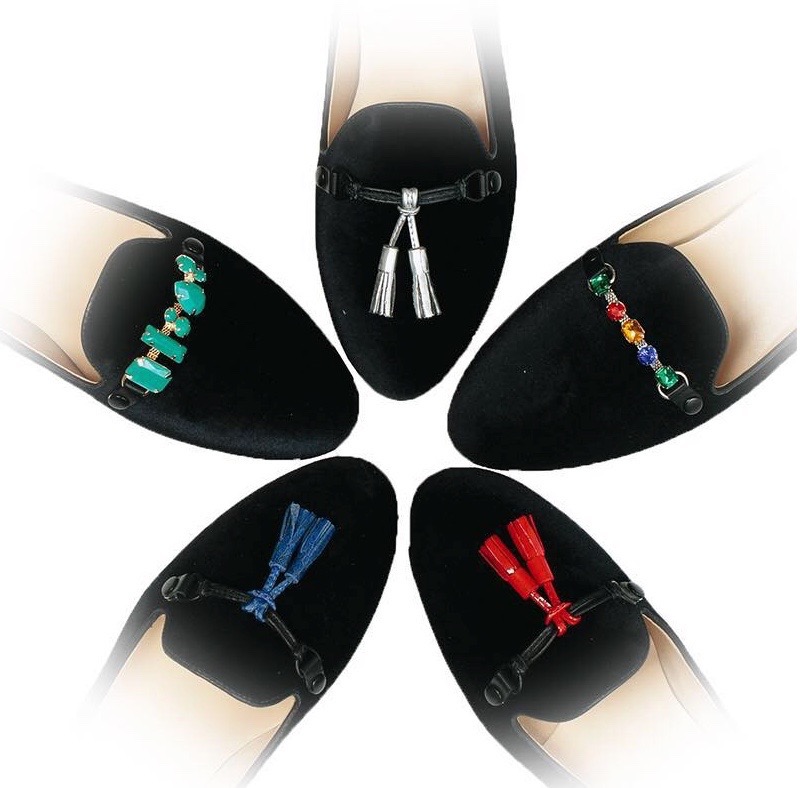 With three weeks she received a call from a good friend, Ann Merin, who lives on the west coast and was one of her first customers. She told Kara, "I think your shoes are incredible, your idea is incredible, and I want to invest in the company."
Long story short they became partners. Ann is the media and branding expert side of the business while Kara Mac is the designer.
They added their second heel height to the line soon after. It is a 2 ¼ inch block heel. There are 3 styles of shoes with the higher block heel- a pump, a boot and a sandal.
And this height is their best seller right now.
It's the perfect height if you have to have a heel and be on your feet all day. With the memory foam that they put in the sole and the really soft, soft Brazilian leather, these are great shoes.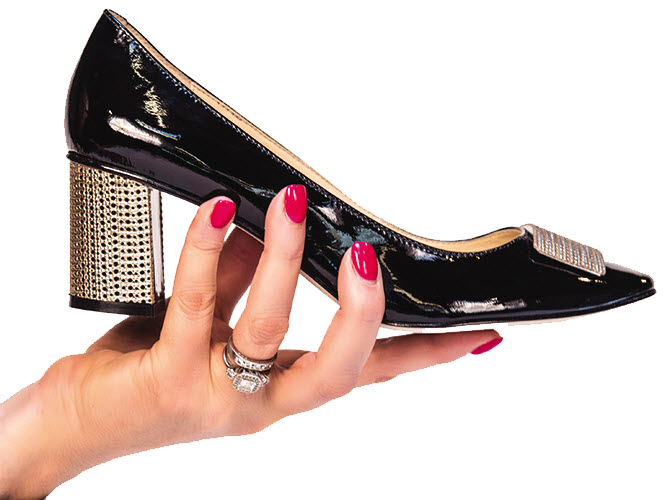 Business Building in Midlife
She has a good support system from her family, as she works from home at this time.
When she feels her creativity lagging she goes into the city. This gets her way from the business and marketing side of the business. She browses through fabric stores, leather stores, and other types of stores to get her creative juices flowing.
She Googles a lot of fashion services that predict what's trending in the next 6 months to get ideas of what's coming out.
When I asked her her how she felt about starting a business later in life she says it's a great age to be a business owner.
Although Kara Mac isn't an empty nester yet, she has children that are in there late teens who will soon been on their own. She recommends jumping into entrepreneurship for women in midlife and those facing an empty nest. She feels there is more freedom at this age without the schedule of taking care of kids when they were younger.
She says, "I think you have so much more experience from what you've done in the past", to bring into your business along with all the resources available to women now, like SCORE, the Small Business Development Centers that provide mentors and resources for women of any age. There are grants available for women over 50.
Kara Mac says, "I think that there is so, so many women out there who may have gotten the itch and maybe fear stops them. People tell all the time how brave I am. Am I brave or stupid, lol. The hardest part is giving up a steady salary."
Of course it would be more difficult for a single woman to just give up her salary to start a business without having resources available or other income coming in. But it can be done.
Changing Mindsets and Habits
Building a business means believing in yourself and what you have to offer. It means giving up things that aren't in alignment with growth.
One habit she changed when she began working from home was to give up television. She doesn't even turn it on to watch the news.
Working from home she found that she had to get rid of distractions to build her business.
How many shoe styles do they offer? With all the shoe styles and, if you owned all, the accessories including heel covers and toe clips or the sandal straps, you could go for three years without ever wearing the same look twice. That's like 2000 pairs of shoes.
Future shoe styles in the works include a wedge and a 3 ½ inch spike heel that will be put into boot.
Where can you get your own pair?
Finally, I know everyone is excited to know where they can get their own pair of ShoeCandy® by Kara Mac
Visit www.shoecandy.shoes to get your own pair of these great shoes!
I hope you enjoyed learning about Kara Mac and these amazingly innovative shoes.
Have you started a business in this phase? Do you want to but are afraid? Let's talk about it. Leave a comment here or connect with me on my Facebook page.
Hugs, 🙂
Carol